If you are looking for more control over which Saxon Math Facts Practice your child works on, how often, and even some practice not found in the Saxon books, look at your child's Settings tab and then find the Facts Practice tab: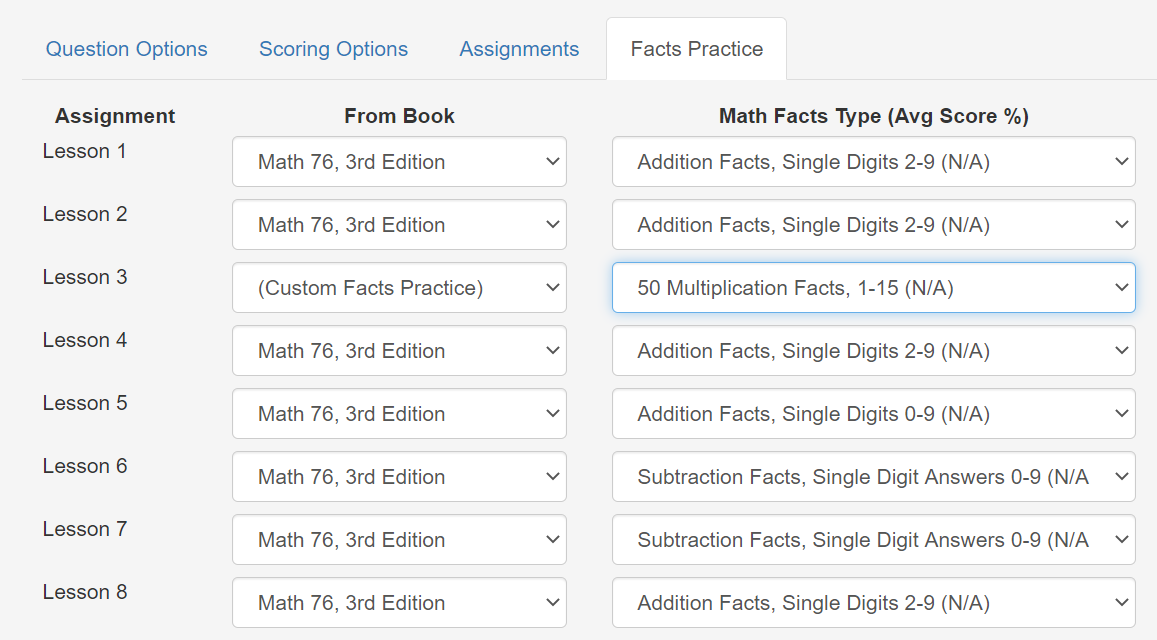 Here you can change the Facts Practice for every lesson or test. You're even able to turn some off if your child needs a break. To turn off, select "(None)" and this will turn it off for a given lesson. I've also added some custom Facts Practice and will continue to build that out based on your suggestions. To find the custom types, such as "Multiplication Facts up to 15", select the "Custom Facts Practice" under the Book dropdown list.
Click "Save" at the very bottom to save your changes!
For teachers, you can also apply the changes to your entire class.