From your parent dashboard, click the Add Student button.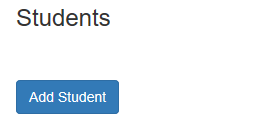 You will see a pop up screen that will help you create a new student on your account. The username and password that you enter here will be what they use to login to the system to do their assignments. If your password is not strong enough, the page will notify you of ways to improve it.
Question Options can be set now and/or adjusted later. This gives you the opportunity to adjust which questions the student needs to do for the mixed practice or problem set part of the lesson. Warm up, lesson practice and tests will ignore this setting and show all questions. 'Alternating evens and odds' will give the student only odd questions on odd numbered lessons and only even questions on even numbered lessons.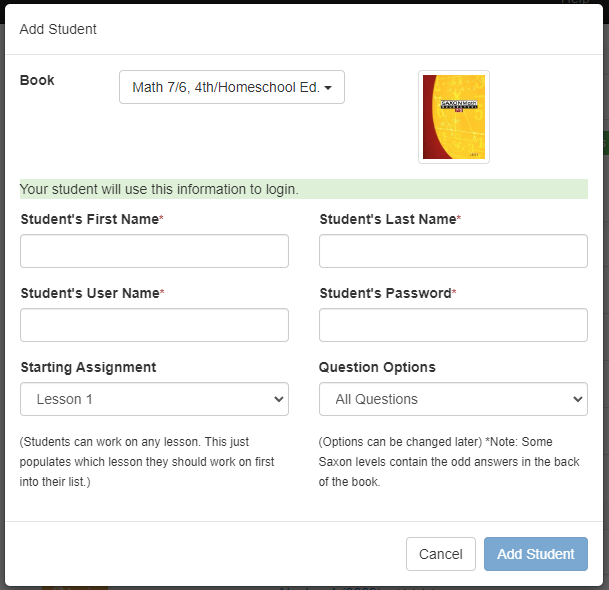 Click Add Student on this screen to add the student to your account.
After you add your student, you can check out the various reports and settings available.