Question Options
My Math Assistant has a variety of options for you depending on how you use Saxon Math with your students. Find the Settings tab for your student's account and look for the Question Options section.
You can have them do all of the practice set questions on every lesson or any of the following options:
Odds only
Evens only
Alternating odds/evens - Odds on odd-numbered lessons and Evens on even-numbered lessons
Custom Questions
If you are assigning your students a custom set of questions on each lesson, you can check the checkbox that allows your student to mark a lesson as completed whenever they are done.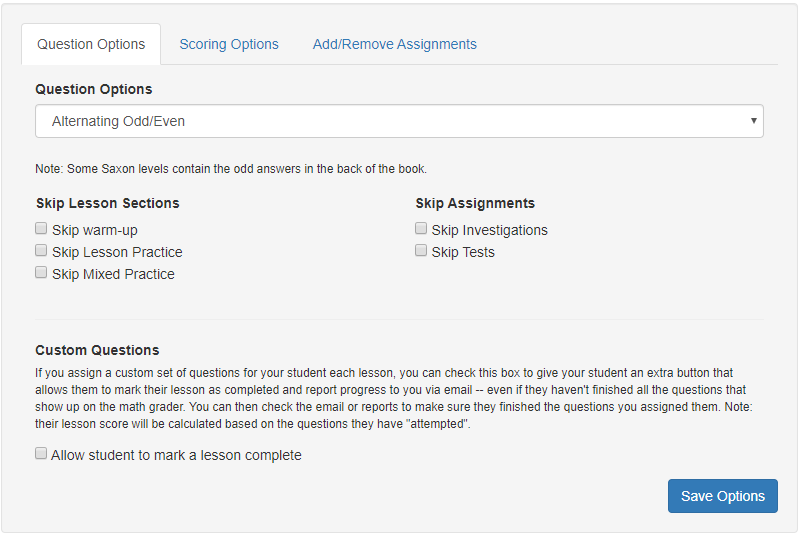 Check the box that says "Allow student to mark a lesson complete" and click Save.